Hardwood Flooring in West Sacramento, CA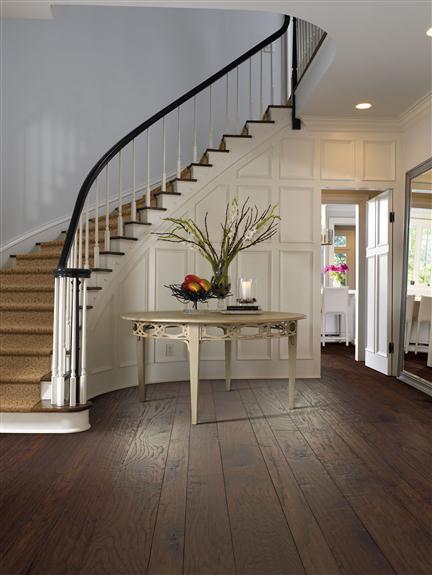 Enhance your home with the classic look of wood flooring. Rich in rustic appeal and with nearly limitless design options, hardwood floors give any space an instantly recognizable charm. For premium hardwood flooring in West Sacramento, CA, turn to the team at Capital Flooring & Design.
At our fully stocked showroom, we proudly carry a diverse selection of floors from several industry-leading hardwood brands such as California Classics, Provenza, and Hallmark. With so many colors, treatments, and species available to you, finding the right choice for your remodeling project may be overwhelming.
Fortunately, our courteous specialists are always available to answer any questions you may have and offer sensible product recommendations. What's more, our trained crew members will perform your hardwood flooring installation to help you maximize your property investment.
Browse Our Natural and Treated Wood Floors
Discover a myriad of treated and solid hardwood flooring choices at our store fit for nearly any room in your home. Hardwood floors offer a distinctive look and natural warmth that makes any interior space more inviting. Turn to us for a flooring solution that's sure to align with your project goals.
Engineered Hardwood
Solid wood floors contract and expand when exposed to temperature and humidity changes. Though the traditional look of solid hardwood flooring complements nearly any interior design, moisture-prone areas such as basements, bathrooms, and kitchens aren't ideal spaces for this highly sought material. Redress the flooring in any of these parts of your home with engineered hardwood. This is still 100% wood, but it is composed of layers, giving it added strength and making it more moisture resistant.
A Wood Floor Let's You Do More
Turn back the clock on your aged surfaces with hardwood refinishing. A wood floor that looks worse for wear does not need to be replaced. By removing existing adhesives, dirt, and debris, you're able to breathe new life into your wood floors so they look like new again.
Brilliant wood flooring makes a structure more attractive to prospective buyers. Ask our knowledgeable specialists about the refinishing processes required for each of our hardwood flooring selections and get ready to make a home investment that will continue to pay dividends long after the installation.
Contact our specialists to discover the many hardwood flooring options we have on offer. We proudly serve home and business owners in West Sacramento, Davis, Woodland, Sacramento, and Elk Grove, California, and the surrounding areas.