Beautify Your Home with Luxury Vinyl Flooring in West Sacramento, CA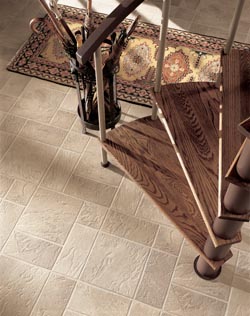 If you're in the market for new flooring, it's in your best interest to make a home investment that's sure to hold up beautifully and offer lasting performance throughout the years. Few materials are better suited for areas that experience heavy duty foot traffic than luxury vinyl flooring in West Sacramento, CA Widely regarded as one of the most versatile flooring materials available, this flooring option is designed to serve you faithfully for years to come.
At Capital Flooring & Design, we proudly carry an impressive arrangement of resilient flooring products that offer incredible appeal and long-term performance. Our vinyl tile and luxury vinyl plank selections encompass a diverse range of colors, patterns, and styles. Notably, our vinyl floors, sometimes called look-alike flooring, can be fabricated to mimic the look of solid hardwood and stone flooring with stunning realism. With choices from respected names like Armstrong, Coretec, Downs, and Mannington, you can be confident that our vinyl flooring products never fall short on quality.


Luxury Vinyl Floors Offer Supreme Durability
Whether you are interested in our luxury vinyl plank or vinyl tile selections, you can always expect them to perform well throughout the years. These high-performance materials are highly resilient because of their layered composition. Each choice is our impressive selection features several wear layers on top of the vinyl's surface that resists high amounts of foot traffic. Best of all, luxury vinyl flooring is also moisture-resistant, making it highly resistant to mold, mildew, and stains. As a result, homeowners hoping to renew the look of their bathrooms, kitchens and other moisture-prone spaces will find that it's a candidate material for their remodeling project.
Due to its hardy composition, luxury vinyl flooring easily absorbs the impact of dropped items, moving furniture, and occasional bumps and stumbles from playful children and pets, making it ideal for busy households. Even better, all it takes to keep your vinyl floors looking beautiful is an occasional wipe down with a damp cloth or mop. This means you'll spend less time maintaining your investment and more time admiring them in your home.


Your Trusted Team for Luxury Vinyl Flooring Installation
Since an LVT or an LVP floor can be placed almost anywhere in the home, the installation process is fairly simple. Vinyl is water resistant, meaning it's an ideal selection for the bathroom, basement or kitchen. At your request, our skilled team members will place your new floor covering perfectly. Rest assured that when you trust our capable specialists with your luxury vinyl flooring installation needs, you'll come away with a flooring solution that you'll continue to admire year after year.


Contact our flooring showroom to fit your home with attractive, functional luxury vinyl flooring. We proudly serve home and business owners in West Sacramento, Davis, Woodland, Sacramento, and Elk Grove, California, and the surrounding areas.