Luxury Vinyl Plank in West Sacramento, CA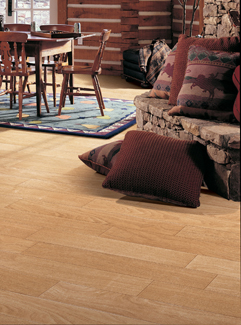 Over the years, vinyl has steadily become one of the most popular flooring options in the country. It's easy to see why--after all, nothing else quite compares to its combined beauty and durability. Best of all, it's a dynamic material that homeowners can place nearly anywhere in their residences. Stop by Capital Flooring and Design today to explore all the different styles available now. Our friendly staff is ready to show you around!
Once you've settled on a floor you love, be sure to ask our team about installation options. For your convenience, we can coordinate a luxury vinyl plank floor installation appointment on your behalf. Just let us know what date works best for you. We'll connect you with a trusted installer.


Why Vinyl?
Discover a lower-maintenance hardwood alternative. Our luxury vinyl plank in West Sacramento, CA, is the best compromise for shoppers seeking the durability of vinyl, but who are unwilling to give up the aesthetic appeal of hardwood. Vinyl has long been counted among the most durable types of flooring materials. Luxury vinyl planks, or LVP, are more than simply durable: they're as beautiful and natural-looking as real hardwood.
Unlike true hardwood, however, LVP isn't limited in where it can be installed. It's one of the reasons more and more homeowners are choosing it for their kitchens and bathrooms. Solid wood tends to warp and rot when exposed to moisture, but not LVP. This makes it a dependable choice for moisture-prone areas (as well as high foot traffic areas, thanks to its incredible durability).
If you're considering adding and LVP floor to your home, you're in luck! Many different varieties are available at the Capital Flooring and Design showroom. Not only that, but our knowledgeable team is ready and waiting to answer any questions you may have about this unique flooring product's features. Ask any member of our staff for more information, recommendations, or guidance--we're more than happy to help.


Vinyl Beyond Plank
Vinyl is a modern flooring material that offers much more in the way of endurance, beauty, and flexibility than past flooring innovations. It comes in several different forms; luxury vinyl plank is just one of them. Be sure to ask our showroom staff about our other vinyl products, including luxury vinyl tile, a flooring option that brings the traditional charm of natural stone to your home.


Contact us to find out more about the luxury vinyl plank floors available at our showroom. We proudly serve residents of West Sacramento, California, as well as those in East Sacramento, Davis, Woodland, and Elk Grove.