Tile Flooring in West Sacramento, CA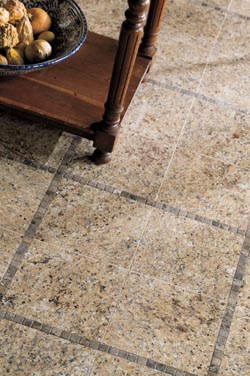 Tile has been used in construction throughout the world for thousands of years. Whether it's ceramic, stone, or porcelain, families and builders love using it to add charm and substance to their properties. That's why Capital Flooring and Design's showroom carries a diverse selection of tile flooring in West Sacramento, CA. Tile flooring can make a big difference in your home, so stop by today to explore what's in stock!


Types of Tile Available
At our flooring showroom, we carry a large variety of tiles that are perfect for any home renovation or reflooring project. We pride ourselves on offering the best prices for high-end products, and our friendly staff is always prepared to listen to your requests and point you in the right direction. Read on to find out more about the tile flooring that's available now--in our showroom and in our online catalog.
Ceramic Tile: Ceramic is a classic choice for any floor or backsplash. It's a reliable standby for homeowners throughout the country, offering plenty of value and longevity for your dollar. Plus, it makes the design process simpler and much more enjoyable, as it comes in plenty of colors, patterns, shapes, and sizes.
Porcelain Tile: Porcelain resembles ceramic in many ways, but there are a few key differences that set it apart from its cousin. For one thing, its harder surface makes it ideal for use in high foot-traffic areas. You can even install it outdoors in some scenarios! Additionally, it resists moisture to a greater degree.
Slate Tile: Searching for an earthier tile option? Look no further than slate! This distinctive material demands attention and adds an all-natural vibe to any room in which it's placed. Best of all, it comes in many beautiful tones found in nature. Choose from rusty-reddish hues to dark-as-night gray/black shades.
Not sure which is right for you? Just ask a member of our team for recommendations. We have the knowledge and experience needed to connect you with floors that satisfy all your demands. Next time you search for "tile flooring near me" you'll know to come to Capital Flooring America in West Sacramento!
Ask About Flooring Installation
Once you've chosen a floor you love, be sure to ask our showroom staff about scheduling tile flooring installation. Tile is a long-lasting flooring option, but without professional installation, you may not get the most use out of it possible. Talk to our team about your needs, and we'll connect you with an installation contractor that will do right by your home and your new tile floors.


Contact us or visit our showroom to start exploring tile flooring products. We proudly serve residents of West Sacramento, California, as well as those in East Sacramento, Davis, Woodland, and Elk Grove.