Your Source for Quality Vinyl Flooring in Woodland, CA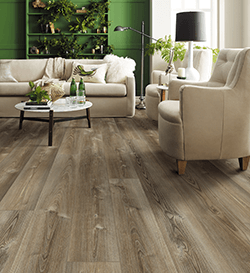 Updating your current floors for a more attractive, durable material is easy when you turn to Capital Flooring and Design for beautiful, long-lasting vinyl flooring in Woodland, CA. At our expansive flooring showroom, we proudly carry a wide assortment of vinyl floors designed with your needs in mind. Whether you're searching for authentic wood-look floors or high-performance waterproof options, we feel confident that you'll find the ideal material that you can't wait to utilize in your space in our store.


Why Shoppers Choose Vinyl
One of the most popular options available today, vinyl floors is some of the most preferred flooring choices among both home and business owners. Vinyl offers an impressive combination of aesthetics and performance in a single material. Unlike other floors, it doesn't need much in the way of maintenance. It doesn't need refinishing, resurfacing, or shampooing -- only to be mopped and swept on occasion.
Perhaps what most homeowners find desirable about vinyl flooring is its exceptional durability. It easily resists chipping, dents, and other types of damage that other floors often succumb to with traditional use. For this reason, vinyl is an excellent choice for households with families and pets. Whatever you choose, when you visit our flooring showroom, you won't have to worry about the effects that constant foot traffic, stains and spills, and other everyday occurrences may have on your surfaces underfoot. Keeping up-to-date on your floor's routine maintenance should be sufficient.
Offering Multiple Types of Vinyl Floors
We pride ourselves on carrying a broad selection of flooring to suit a diverse range of decors and shoppers of all tastes and preferences. Some of the vinyl flooring choices we have available include:
Vinyl Tile Flooring. Vinyl tile expertly mimics the look of real stone. This makes it a popular choice among homeowners that want a natural-looking interior design but may not like the expense of natural stone tile flooring.
Vinyl Sheet Flooring. Vinyl sheet is an easy-to-install flooring choice that offers a seamless look wherever it's placed. Moreover, we have water-resistant options available, making it ideal in the event of a flood or leaks.
Vinyl Plank Flooring. Vinyl plank floors imitate the appearance of natural hardwood, bringing a natural appeal to your living space. It's a fantastic choice for areas where natural hardwood won't work, such as bathrooms, kitchens, and other moisture-prone rooms.


Contact our flooring showroom for more information about our vinyl flooring options. We proudly serve customers in Woodland, Davis, Elk Grove, as well as West and East Sacramento, California.