Durable Waterproof Flooring in West Sacramento, CA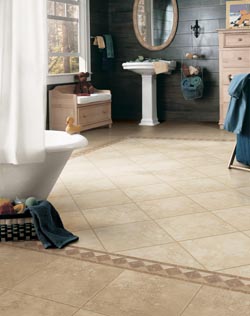 Imagine having peace of mind knowing your floors are protected for water damage, even in the event of leaks and floods. With waterproof flooring from Capital Flooring and Design, it's easy to feel good about your home's safety. We carry many different kinds of waterproof flooring in West Sacramento, CA, at our conveniently located showroom. Stop by today to browse what's in stock now or go online to view our digital catalog.


Explore Our Waterproof & Water-Resistant Floors
Never choose between floors that are beautiful and floors that repel moisture again. You can have the best of both worlds when you visit Capital Flooring and Design, where you'll find both waterproof and water-resistant flooring options. There's something for everyone in our inventory, so whether you're shopping for wood look floors or traditional carpeting, you're sure to find something you love.
Waterproof Luxury Vinyl Planks: What if hardwood was moisture-resistant? Thanks to modern innovations in flooring manufacturing, it's now possible to bring home the natural beauty of true hardwood with advanced waterproofing capabilities. Luxury vinyl plank might not be real wood, but it looks just like it. And, unlike real wood, it holds firm against spills and leaks, preventing moisture from seeping into your underflooring.
Water-Resistant Vinyl Flooring: Vinyl has a reputation for durability and longevity. And now, in addition to those traits, it's water- resistant. Water resistant is different from waterproof; it means that your floors won't be ruined by any moisture that gets inside, rather than keeping moisture out. Vinyl is very good at resisting water damage and should stand up to the test of time.
Water-Resistant Carpet: Carpeting is a comfortable and cozy flooring option, but when it comes to water damage, it's among the most susceptible. When moisture gets into carpeting, it can be difficult to remove it all, leading to mold and mildew growth. But with water-resistant carpeting, you never have to worry about spills and leaks destroying your flooring. This line of products stands up well to moisture.


Installation Services
Waterproof and water-resistant floors are great additions to any home, but they perform most consistently when they're installed by experienced contractors. That's why you should always depend on Capital Flooring and Design for help connecting with installation contractors that can get the job done. Ask our friendly showroom staff about scheduling waterproof or water-resistant flooring installation at your home and we'll coordinate the rest.


Contact our team to request more information about the waterproof floors our showroom carries. We proudly serve residents of West Sacramento, California, as well as those in East Sacramento, Davis, Woodland, and Elk Grove.