Wood Look Tile in West Sacramento, CA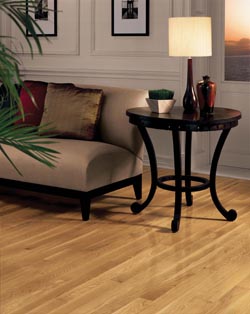 Discover a unique (and just as beautiful) alternative to traditional hardwood. At Capital Flooring and Design, we're well-aware of hardwood flooring's popularity. However, we also know that hardwood isn't the best option for places like kitchens and bathrooms. That's because wood warps and expands when exposed to moisture, sustaining irreparable damage to what should have been a beautiful investment.
But thanks to new innovations in flooring manufacturing, our showroom is proud to be able to offer a gorgeous compromise. Our wood look tile in West Sacramento, CA, is a great alternative to real wood floors. It's made of porcelain or ceramic and looks just like traditional hardwood. Best of all, you can install it anywhere in your home, regardless of moisture threats.
Visit our showroom to browse these dynamic floors in person, or check out our online catalog and shop from the comfort of your home. At our shop, you'll enjoy personalized attention and guidance from a staff that cares about your flooring needs. Tell us your vision for your home and we'll recommend products that turn that vision into a reality!


Ceramic versus Porcelain Wood Tile
When you're shopping for wood-look flooring, one of the biggest choices you'll have to make involves material. However, don't be intimidated--porcelain and ceramic might be similar, but they have a few key differences you'll want to know about! Our friendly associates can provide detailed information when you stop by our store. For now, here's a quick summary of wood plank porcelain tile versus wood plank ceramic tile:
Porcelain: The thing that sets porcelain apart from ceramic is its ability to resist moisture. Ceramic resists moisture, too, but porcelain is better equipped to handle this task thanks to its harder, more durable surface. Porcelain is also able to be installed outdoors, something we don't recommend with ceramic.
Ceramic: Ceramic remains homeowners' old standby when it comes to tile floors and backsplashes. It's a durable, attractive cost-saver that comes in a wide variety of colors and sizes. Choose ceramic when your bottom line is what's most important, as it can handle most challenges that come its way.
If you have more questions about the perks of porcelain and ceramic wood tile, don't hesitate to reach out or visit our showroom. Our friendly staff has the experience and resources needed to connect you with floors that check all your boxes.


Contact or visit our shop to find out more about wood look tile, a unique flooring option. We proudly serve residents of West Sacramento, California, as well as those in East Sacramento, Davis, Woodland, and Elk Grove.